Our People
Family Lawyers with heart
At Lazarus Lawyers, we have been working closely with families for over 30 years and successfully taking care of divorce and separation settlements, financial support, child custody arrangements, property settlements, conveyancing, Estate Planning, Wills and Testamentary Trusts.
Lazarus Lawyers: Meet the Team
Based in Sydney, our experienced team are specialists in all Family Law and property law matters in Australia. We believe in trust, compassion and commitment with a hands-on approach to providing comprehensive, affordable Family Law services, advice and representation.
Diana Lazarus
BSW LLB, Founder and Principal
Mobile: 0417 273 207
Email: diana@lazaruslawyers.com.au
Diana was admitted as a solicitor to the Supreme Court and the High Court in 1988 after completing degrees in social work and law at the University of New South Wales.  With the aim of setting up her own practice Diana obtained wide experience as an employed solicitor in the areas of Wills and Estate planning, conveyancing and litigation.  She launched her firm then called Lazarus and Associates in 1996 in Newtown.  Her firm prospered.  In 2009 Diana decided to specialise in Family Law.  To enhance her knowledge and experience Diana worked with an accredited Family Law expert.  In 2014 Lazarus Lawyers was reborn as a CBD predominantly Family Law firm.  Diana's experience in Wills and Estate area also means the firm has a great reputation for work in this area.  The firm also attracts clients requiring property law work and in this the clients are ably assisted by our paralegal Nicole Ferguson.
Nicole Ferguson
Paralegal
Mobile: 0401 067 974
Email: nicole@lazaruslawyers.com.au
Nicole has had over 28 year's experience in legal work.  She began as a legal secretary and is now an experienced paralegal.  Nicole has worked as a paralegal in all areas of law and in a variety of settings from a Judge's Associate in the Family Court, as part of the in house legal team of a major property development company, as a paralegal in a top tier legal firm and as a personal assistant to a criminal lawyer.   Nicole has managed Lazarus Lawyers conveyancing practice since 1996.  Nicole has embarked on her studies to a gain a law degree. At the same time Nicole has commenced studies to obtain her licensed conveyancer qualification.  Nicole is a people person with a passion for conveyancing.
Kathy Alexander
Office Administrator
Working Wednesdays and Thursdays
Phone: 02 8005 3000
Email: kathy@lazaruslawyers.com.au
Kathy's background is in superannuation with over 30 years experience in Corporate and Industry Superannuation funds and superannuation administration and insurance providers. Kathy has worked in executive and senior management roles for the past 20 years with broad ranging responsibilities including Company Secretariat, Responsible Officer, Client Relations and Service Management, Claims Management and most aspects of superannuation administration, insurance and compliance.
Kathy holds a Diploma of Superannuation Fund Management, ASFA – Macquarie University and has an interest in estate planning arrangements and family law in general.
After taking a break from full-time work Kathy joined Lazarus Lawyers in June of 2020 as our Office Administrator.
Kathy's experience and highly developed organisational and administration skills, strong client focus and commitment to excellence will serve to enhance the firm's operations.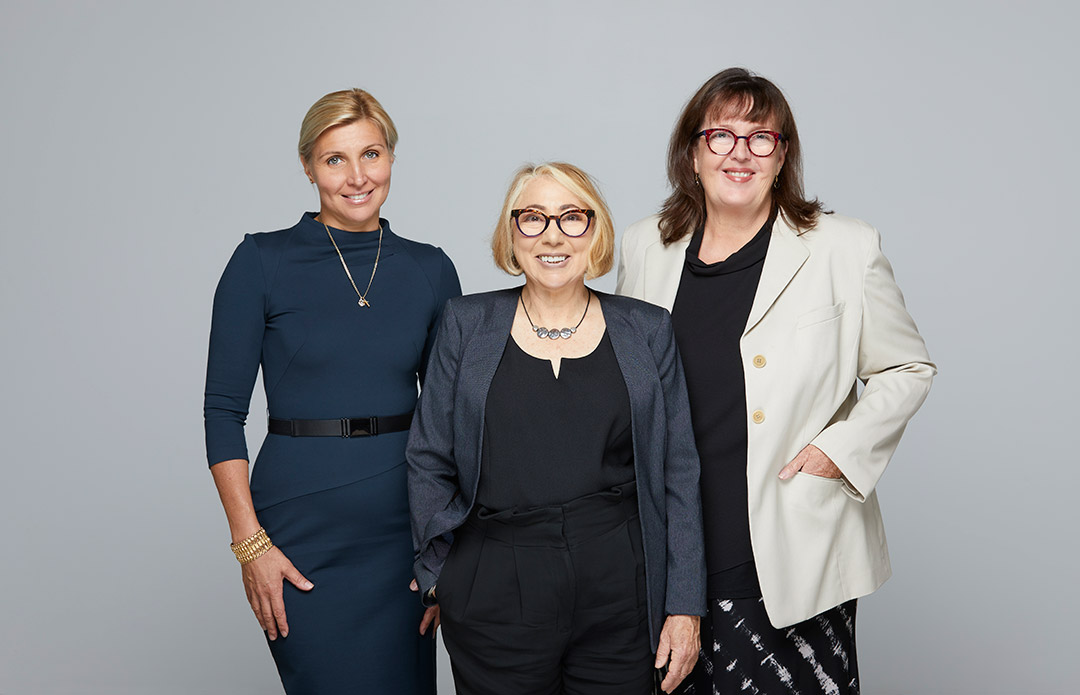 "If you want a partner then take our hand or if you want a fighter you know we can. We're your firm"
Get the Family Lawyers with heart to take care of your divorce or separation settlement, child custody or property settlement. For more information about our caring, through approach and affordable solutions, get in touch with the experienced team at Lazarus Lawyers today.
Speak to the Family Law experts you can trust
Book a 30 minute obligation free appointment